Seismion is proud to announce the product launch of the new active vibration isolator Reactio Plus.
The Reactio Plus is the cumulative result of our constant development since the Reactio was introduced more than one year ago. While sharing the same housing parts and appearance of the Reactio, it will offer an isolation performance, which is about three times higher than the Reactio. Even more importantly, the low-frequency isolation is starting around 0.75 Hz with the Reactio Plus, compared to 1.5 Hz of Reactio.
The Reactio is highly praised by our customers in the field of high-quality audio, and this version will remain in our product range.
The new Reactio Plus with its exceptional isolation performance is for our dedicated audiophile users, which thrive for the perfect reproduction of their music. To appreciate the loyalty of our existing customers, we will offer them a very special discount and priorised delivery.
The Reactio Plus comes in the same dimensions like the Reactio, which are 500×400 mm and 600×500 mm. For the beginning, there will be two payload ranges, one for 0-40 kg and another for 40-80 kg.
More information will be shared very soon, so stay tuned!
The below graphic shows metallic footers, which are optional and fit to Reactio and Reactio Plus.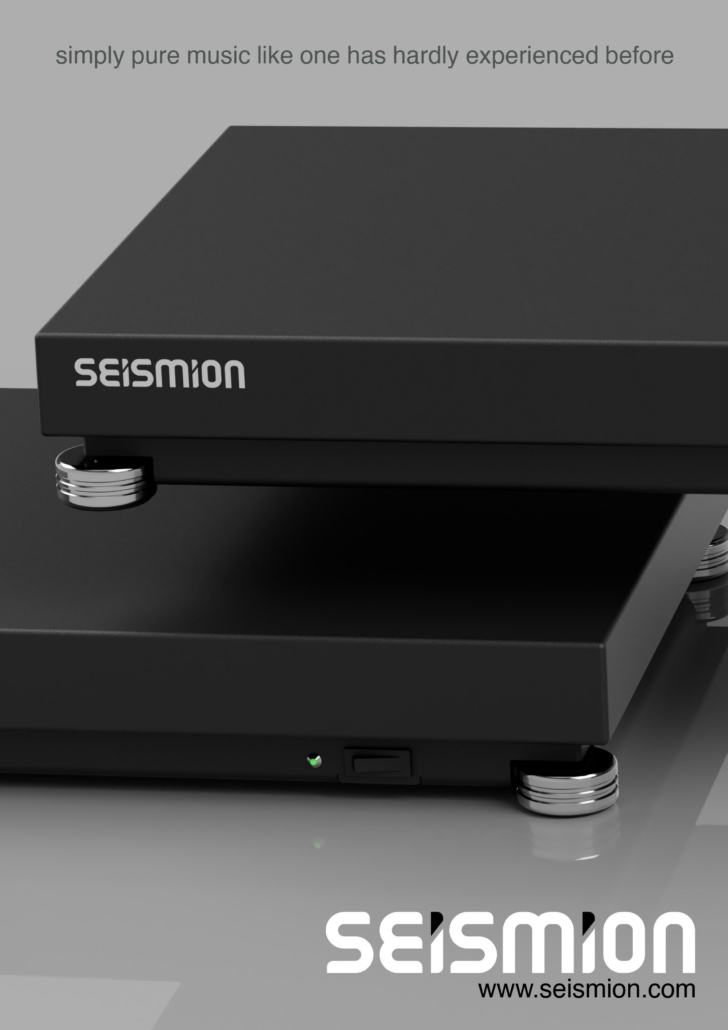 https://seismion.com/wp-content/uploads/2021/06/Seismion_1_Logo_WP-1030x472.png
0
0
Marcus Neubauer
https://seismion.com/wp-content/uploads/2021/06/Seismion_1_Logo_WP-1030x472.png
Marcus Neubauer
2023-06-17 13:53:10
2023-06-17 14:39:55
Announcement of new "Reactio Plus" vibration isolator